ebooks
ebooks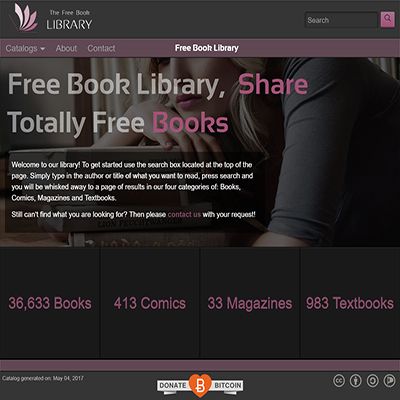 URL:
Description
The Free Book Library is a collabrative effort to make books available to everyone. We feel strongly that you should be able to experience the joy of reading wherever, whenever and however you see fit without limitations.

The current situation for aquiring e-books is woefully inadequate: prices are artifically high, selection is limited and often the material you purchase is crippled by invasive DRM. The goal of the Free Book Library is to help you find and start reading new books as quickly and easily as possible.

Culture belongs to everyone and should be shared as widely as possible. This website is a labor of love. There is no money here, no motivation for profit. Everything is offered up freely to whomever wishes to participate with us. Please share and share a like.
Also By NeoAllard:
Specification
Listing Information
Reviews
There are 3 comments. Why not add your own?
Average Ratings: